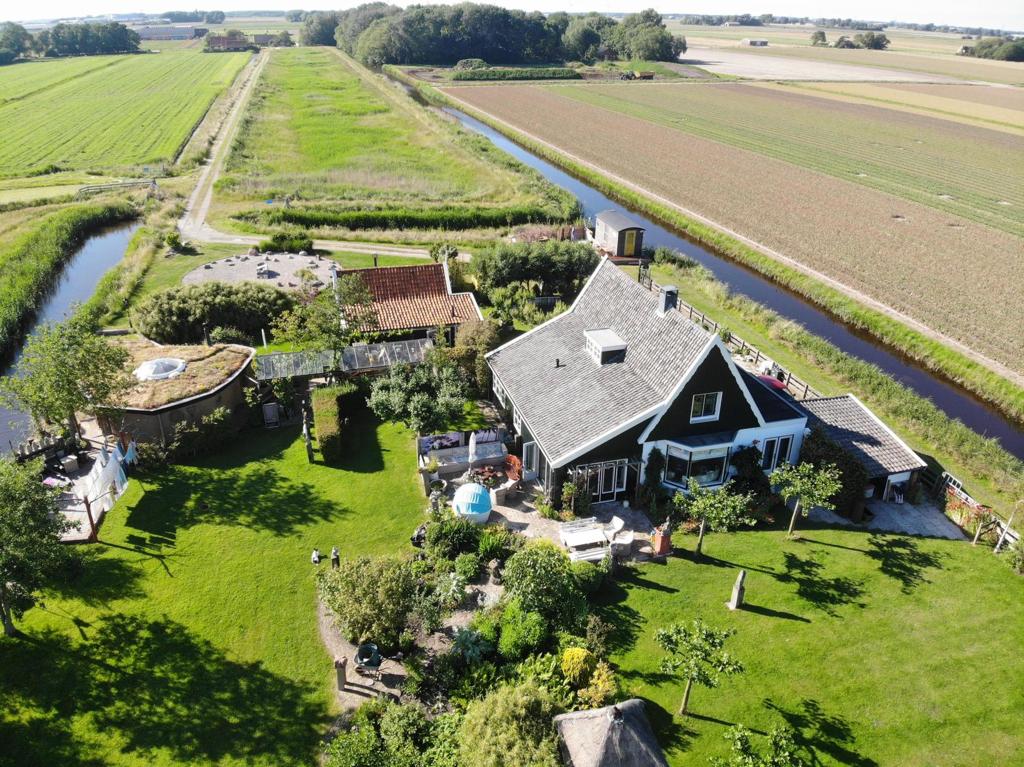 General
There have been many grand happenings on the estate such as weddings, exhibitions, retreats, anniversaries, festivals and tours.
This is because we offer privacy and freedom at this unique location without restrictions concerning time, number of visitors or sound.
A reservation of the location must be indicated in time and the price will be in consultation.
Outdoor facilities
Podium, terrace, fireplace, Indonesian resting place (bale bale), hammock, trampoline, football pitch and a heart-shaped sunbathing area. 
There is the possibility for a large party tent or smaller party tents.
Camping by tent or camper is possible on request. Since 2020 we receive pilgrims walking the Dutch route of Saint James (Camino de Santiago). Our address is near this route. Pilgrims may receive shelter for lower tariff.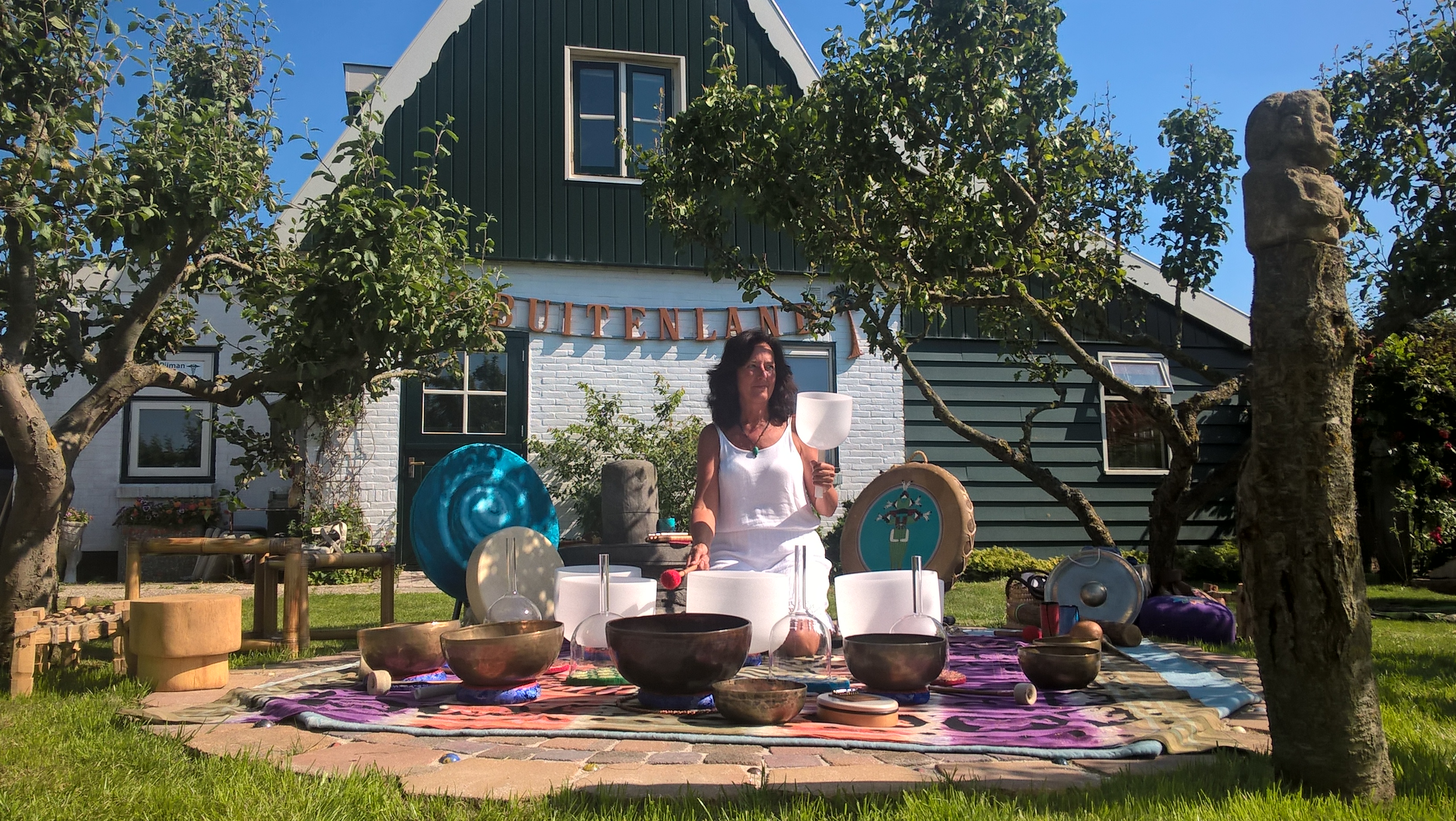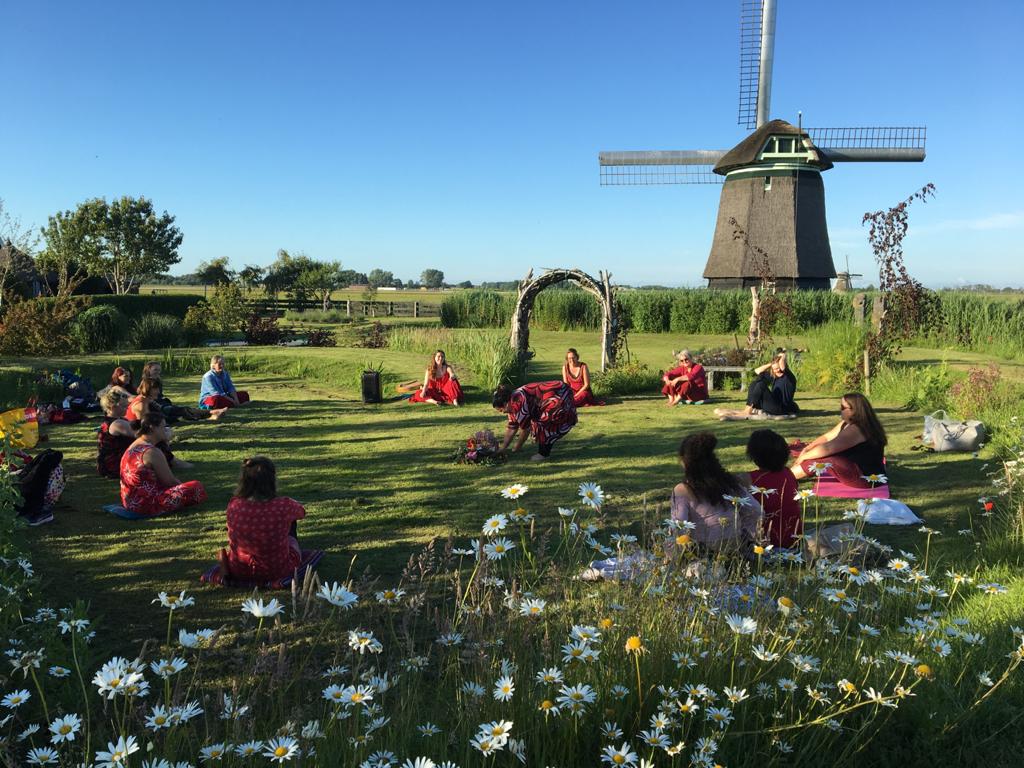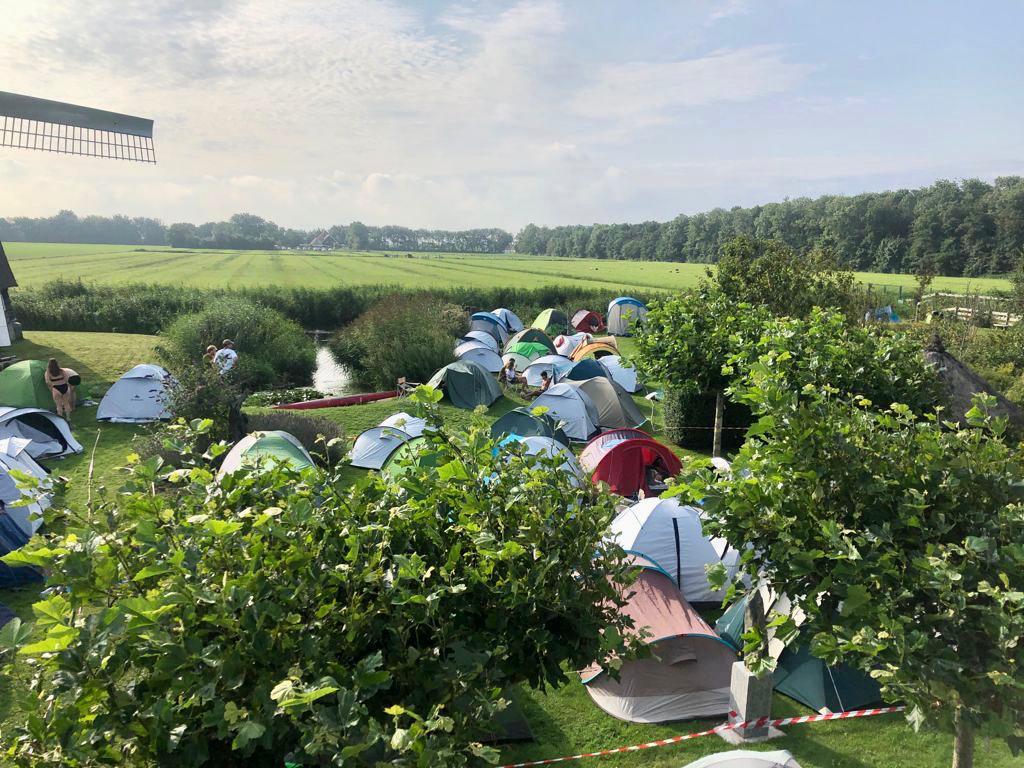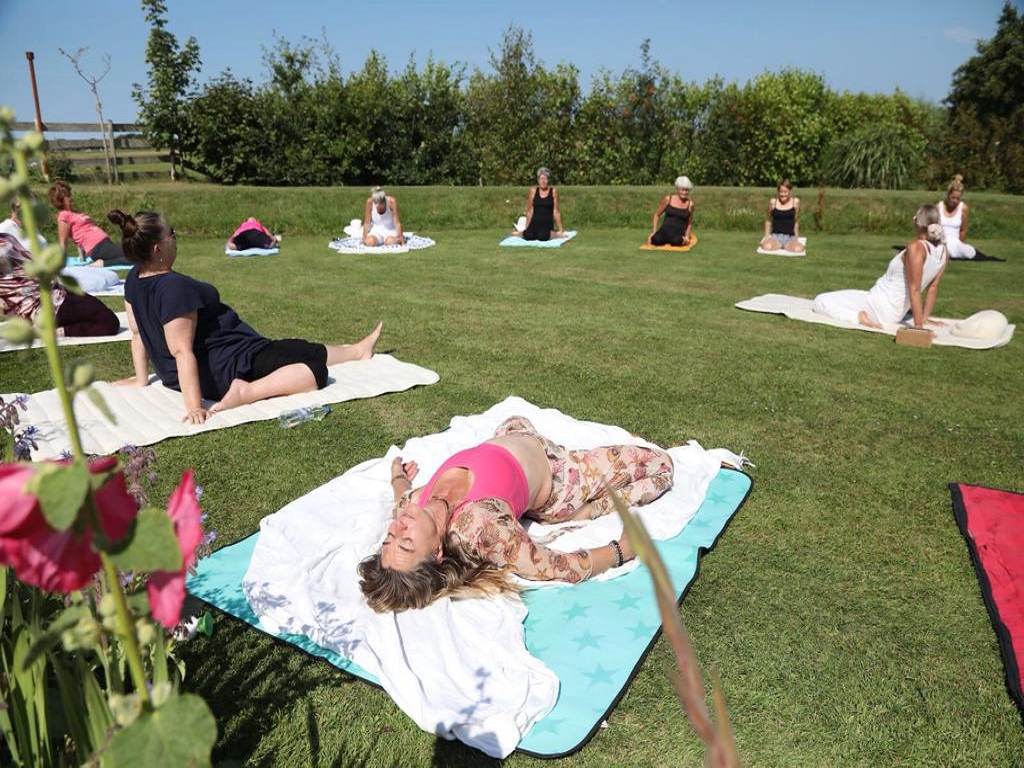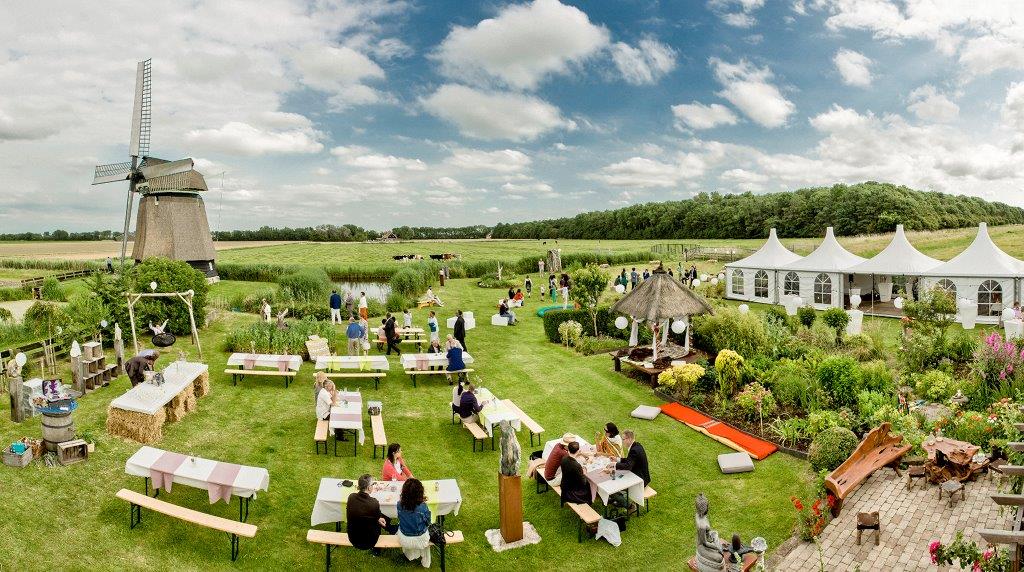 Wedding on location
A unique place to give each other the 'yes' in a natural heart.
A flourishing heart was created in the scenery. 
The sea-wooden gate and view on the mill and surrounding landscape fulfill the complete picture.
In consultation the wedding can be organized completely by personal initiative and wished will be fulfilled.
Important: the Tipika can serve as a bridal suite.