The Tipika is a unique creation by Karin and forms a natural entirety of wood, clay, thatch, sackcloth with a flourishing roof of sedum.
The name breathes everything you see: Karin's tipi of typically K.A.R.I.N.:
Key point – Art – Rituals – Inspiration – Nature
An oasis of peace where dreams flow, grow and flourish.
This temple can only be booked for spiritual sessions and gatherings in similar ambiance. There is a box bed available only by exception as exclusive sleeping facility.
Important: The room can solely be entered without shoes and mobile phones.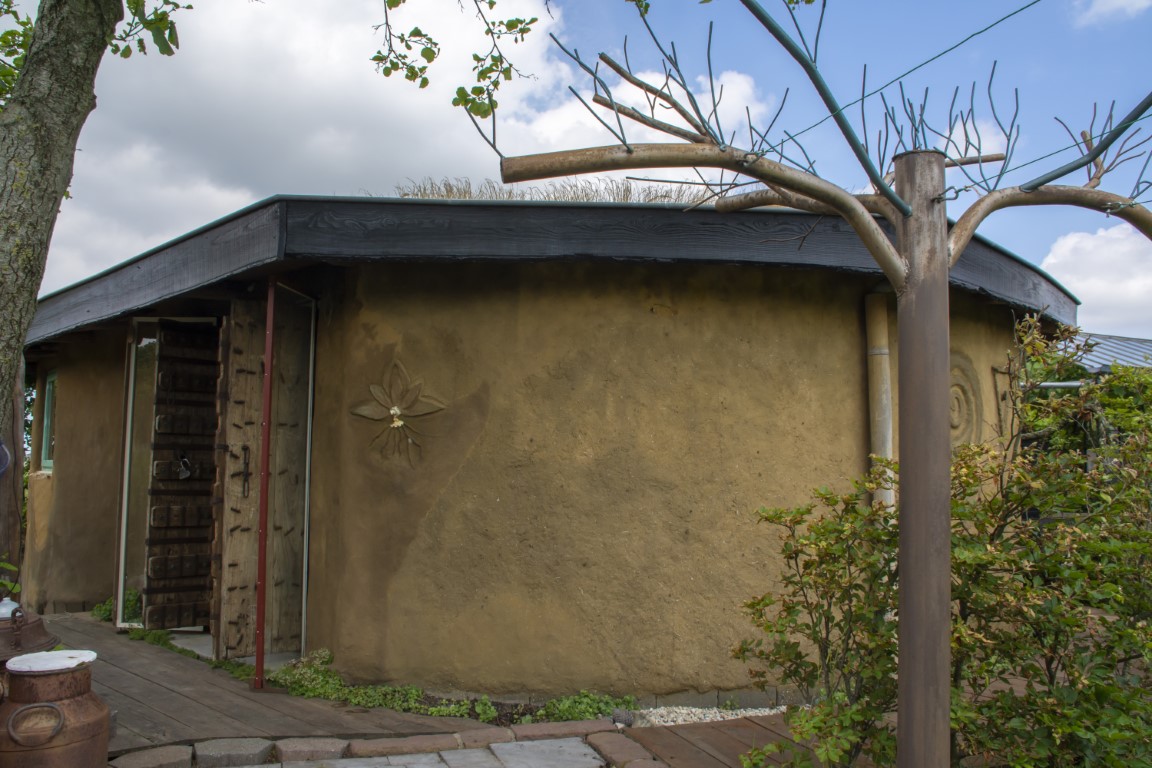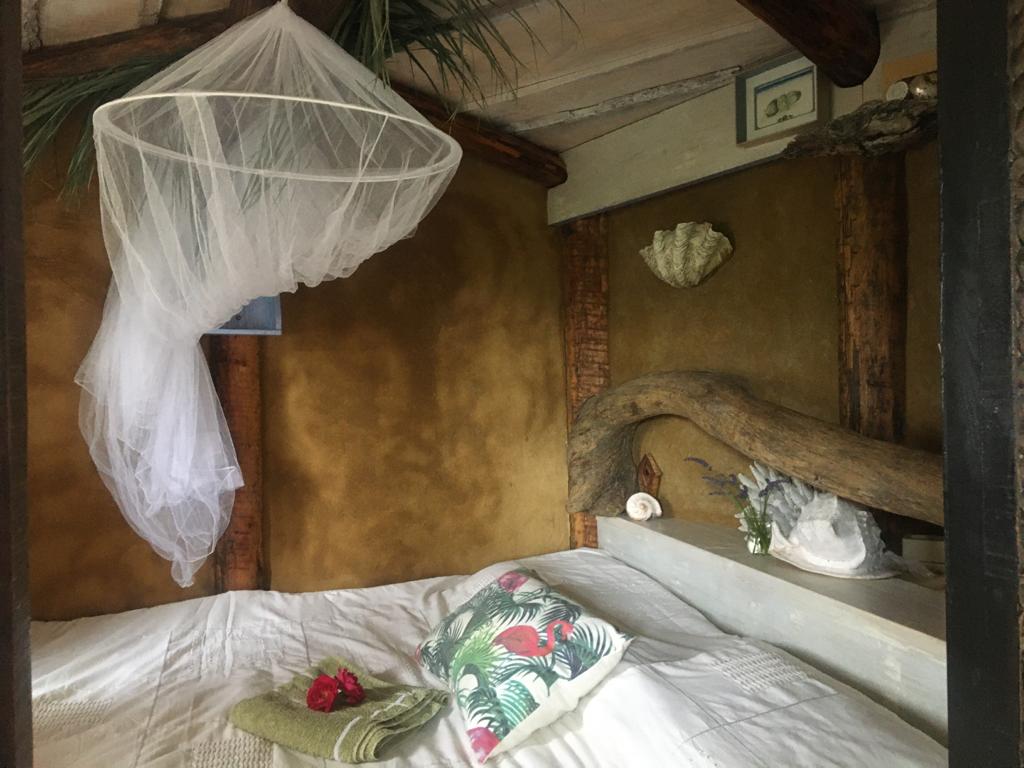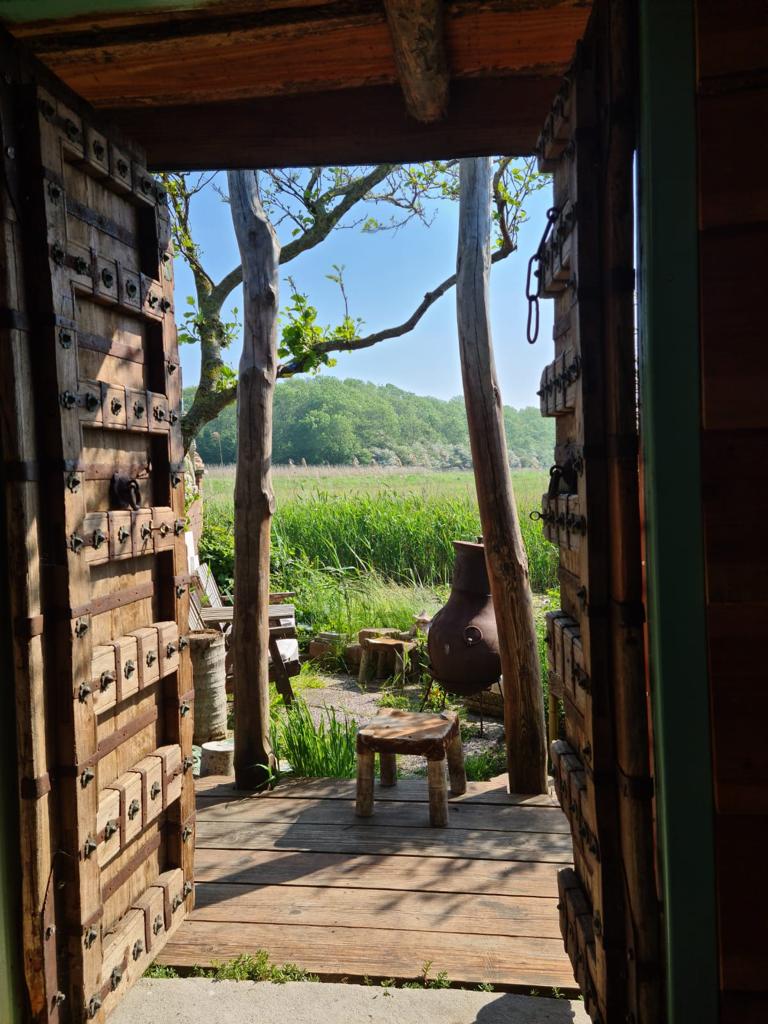 Services
2-person bed
Shower and toilet within 25 metres
Sheets and towels included
Kitchen
2 electrical heating plates with oven
Fridge
Kettle
Sink
Cutlery and crockery
Rates
1 hour: 12,50 euros
1 day (8 hours): 100 euros
1 night: 100 euros
Cleaning included in price